Reviews SoManyHits the latest Traffic and Tracking Craze
Hey guys how are ya. You know I am always doing reviews and promotions of all the latest and greatest new Traffic Sites on the scene. Today I would like to give a quick review on the new SoManyHits program that is shaking the web. So I joined up a couple of weeks ago and guess what? People are signing up already. This is a good thing right out of the gate so I would give it a thumbs up so far.
The main reason I joined SoManyHits is because I wanted to try out the url shortener and tracking system they have. When I was messing around with this I discovered that when you use this you can create an email list. Digging a little deeper i found the mailer. Here are a few of the rules.
You have to have at least one traffic-line with one member to send them a message
You must have followed a link in a message from your sponsor (see next point).
You must be eligible to send. Free members can message their traffic lines once every 10 days. Pro members can message every 60 hours
In order for your message to be accepted, it must contain at least one hyperlink. To create a hyperlink, click the hyperlink button on the message editor tool-bar. (see image on right)
Time wise you are eligible to send now
Reviews SoManyHits the latest Traffic and Tracking Craze
Now to be honest I haven't used their mailer yet because I just started with SoManyHits so I am just building my own list. By the way I have never had my very own list before so this is quite exciting and the mailer is fantastic. I like it a lot, very professional. In a nutshell you get a mailer, a list builder and an url shortener. Combine all this together with a campaign maker where you can track every visitor that visits your ads. This is an awesome feature that let's you know how your ads are doing. SoManyHits has many more features and marketing tools in the back office.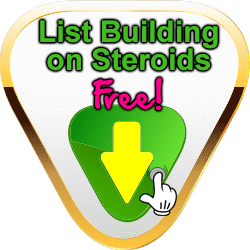 Just one marketing tool out of many is their amazing graphic programs. Check this out. These little brain teasers are easy to use and a whole lot of fun. Easily connect them and post to your Social Sites and expect a ton of free traffic as people try to solver the puzzles. Things like this put SoManyHits high above any other traffic program I have come across so far on the internet. I would highly recommend this to any marketer looking for professional tools to make money on the internet. A really amazing thing about this program is you can get going FREE.